Move well, Stay well
MAREEBA
2D MIDDLEMISS STREET
REGISTER NOW FOR
PILATES, BARRE, YOGA CLASSES
Physiotherapy and rehabilitation treatment
• Musculoskeletal
• Injury, Surgery and Stroke Rehab
• Cancer Rehab (men and women)
• Dry Needling
• Move well, stay well Programs (Pilates, Barre)
• WorkCover, DVA, EPC
• NDIS (Registered Service Provider)
• Functional Capacity Evaluations (FCEs)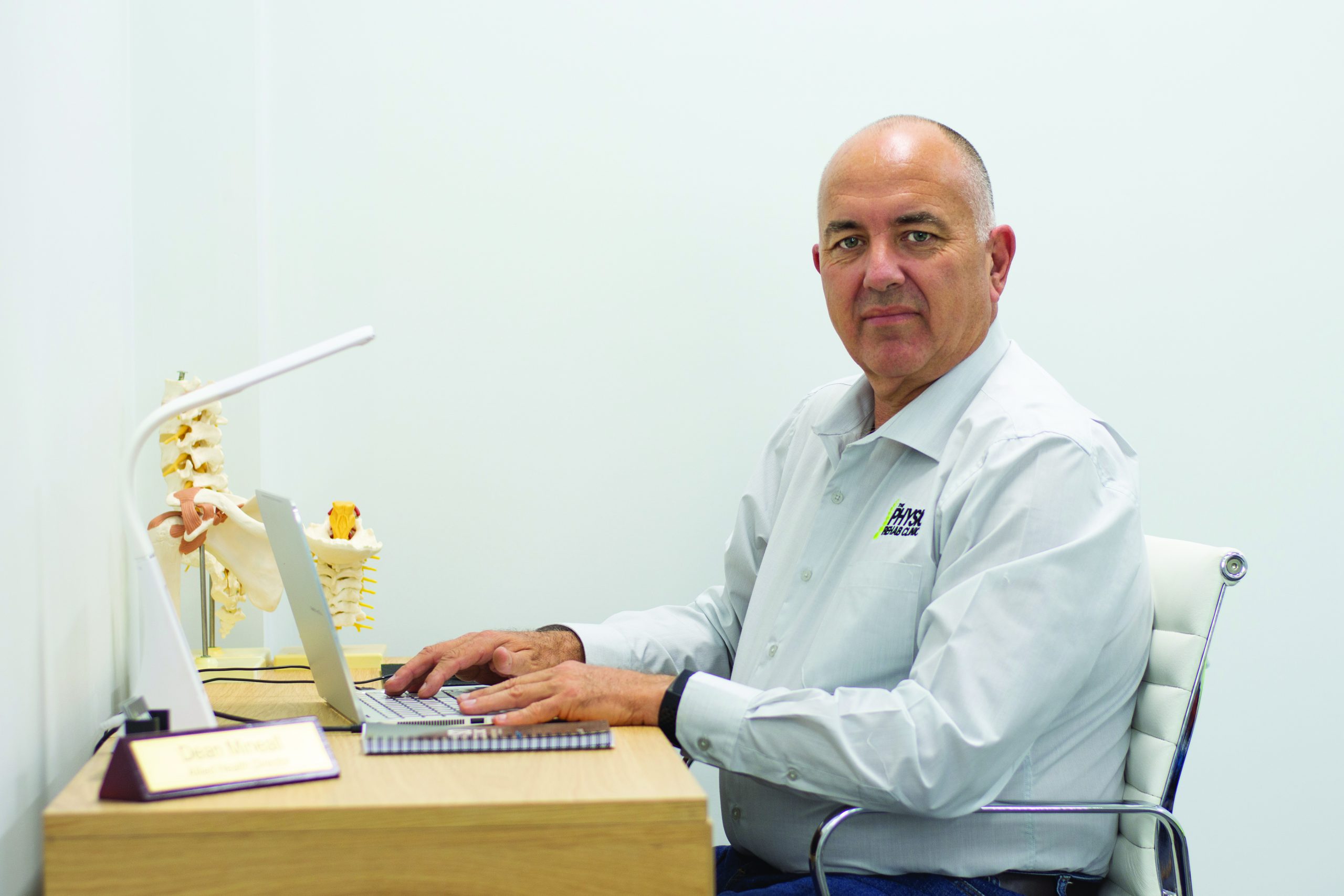 Dean Mineall, Principal Physiotherapist
Welcome to The Physio Rehab Clinic. Our physiotherapy philosophy looks beyond the symptoms of injury and pain to identify and treat the underlying causes to help you Move well, stay well.
The Physio Rehab Clinic provides a professional and inclusive service to assess your individual requirements, listen to your story, recommend and implement a treatment plan for your condition.
If you have been diagnosed with, or are you being treated for Cancer our physiotherapist is certified to provide cancer rehab and pain management treatment and exercise programs to help minimise side effects of chemo. We are about helping you on a clear pathway to recovery so you can Move well and stay well.
We have just completed our extension of our premises and we have have a studio attached to our Clinic where we will be running classes as part of our Move well, stay well programs:
– Pilates
– Barre
– Yoga
Register your interest now by sending us an email, PM us on Facebook or phone us at the Clinic on 4092 2605.
Home visits available by appointment. 
REGISTERED NDIS SERVICE PROVIDER.